Dream Hammock
We are a small family business from the village of Fredericksburg, Ohio. Everything that leaves our workshop is made right here in this small village that we call home. Dream Hammock is a true cottage vendor with our workshop within the Smith family's home. When you order a hammock from us, we are sending a hammock from our home to yours.
We strive to make handmade hammocks of excellent quality for new hammock campers and veteran hangers alike. Our mission is to make hammock camping accessible to all by making our hammocks affordable while still being tailored to your needs. We have been a known and respected member of the hammocking community for many years, a community that we are very thankful to be a part of. We hope to continue for many years, and we thank you all for allowing us to do the work that we love!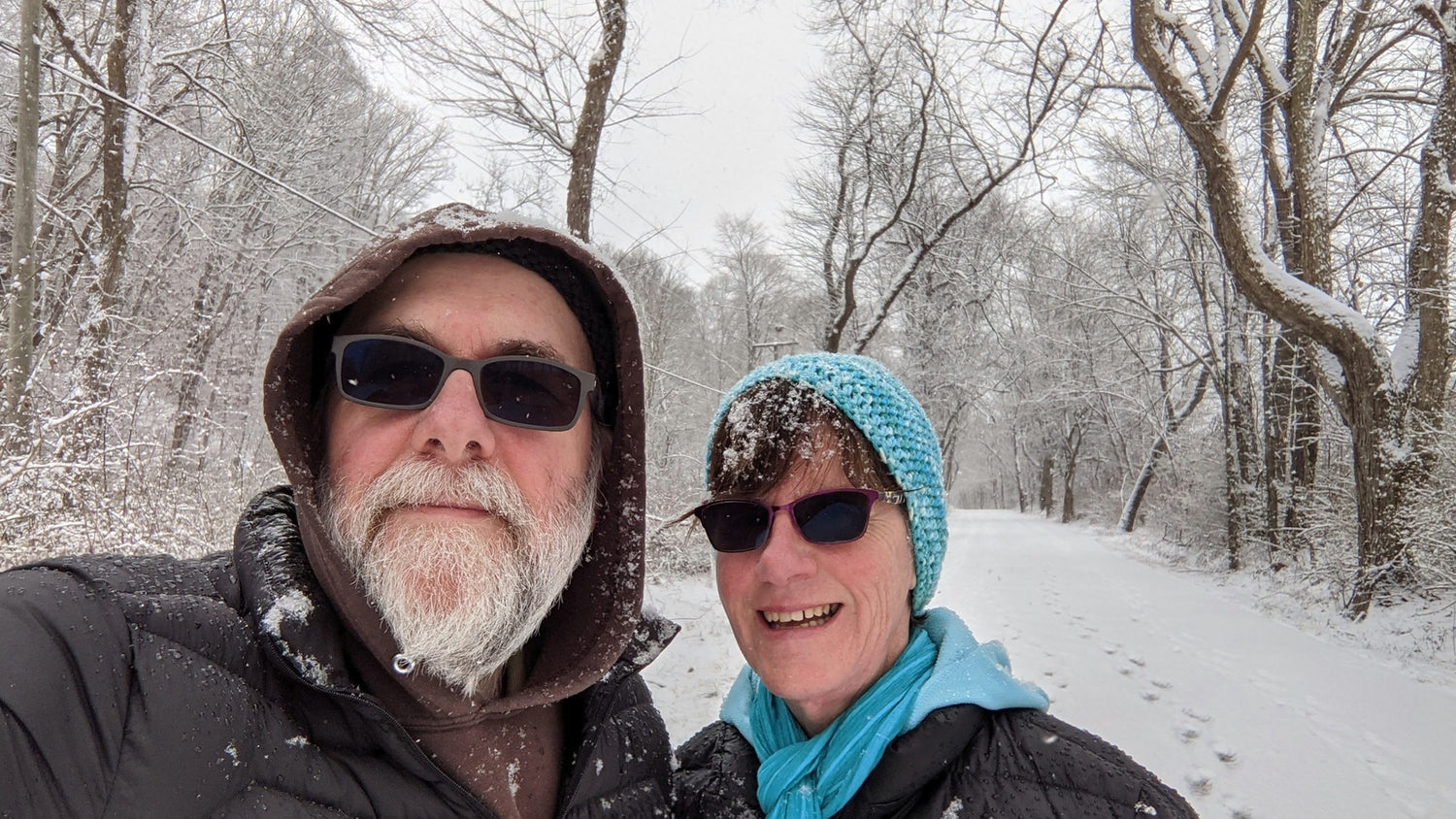 Founders
Dream Hammock is a family business started in 2012 by Randy and Deanna Smith, a.k.a. Papa Smurf and Mama Smurf. Having passed away in late 2021, Deanna was recognized throughout the community for her selflessness and care she had for people. Randy is still sewing and making some of the best hammocks out there.
The Dream Team
Randy Smith

Known as Papa Smurf, Randy is the mind behind a lot of the innovations found in the hammock market today. He is still sewing some of the best quality hammocks money can buy.

Matt Smith

Youngest son of Randy and Deanna, he has been working on hammocks since he was in high school... he is also the one writing everything you read on our website (Hi!).

Tiana Smith

Wife of Matt, Tiana has been part of the dream team since they've been married. She makes a lot of our accessories, and she manages a lot of the "business side" of DH.

Jessica Smith

Jessica is the wife of Randy and Deanna's eldest son, Andrew. She processes order details, coordinates custom hammocks, and helps answer your questions.