Customer Testimonials
We are so lucky to have fans like all of you! Dream Hammock has never spent a dime on any sort of advertisements, and your recommendations and referrals is what makes what we do possible. Thank you so much!
Dustin G.
I have two dream hammocks with a third on the way. You can customize everything and get a tailored fitted hammock lol They are one of the most comfortable if not the most comfortable hammocks out there. The build quality is on always on point. Never any complaints after a purchase from dream hammock.
See Dustin's review on Facebook
Tyler P.
Good morning Dream Hammock crew,
I worked with Matt to get my new Darien hammock dialed in. Customer service was great, quick, and thorough making sure all my needs were met. I just got the hammock and set it up and it's very comfortable. I can't wait to set it up with my new underquilt and take it out for a night in the back country. Thanks everyone! Take care!
Freek
I bought my Dream Hammock Darien about 2 years ago, and to be honest it's my favorite hammock so far! I really love the quality of the material's and the lay is perfect. The 1.2 mtn fabric gives a roomy see-through vibe but is solid enough to hold my 85KG (187 lbs) without fair of breaking. The stretching is just right to make it super comfortable even on my side! 10/10 would buy again.
Freek from the Netherlands
Hunter M.
Stepping into a Dream Hammock is like being cradled in nature's embrace. Whether I'm deep in the woods or right in my backyard, it promises the most peaceful sleep and a serene lounging experience. Its versatility is unparalleled, making it perfect for both wilderness adventures and home relaxation. What's more, it's become a cherished spot for family bonding, as my children and I revel in the moments of togetherness it offers. Truly a standout product in both quality and the memories it helps create! Dream Hammock has truly set the bar high when it comes to quality and comfort. Their hammocks are nothing short of exceptional, reflecting top-notch craftsmanship in every stitch. What elevates the experience even more is the remarkable staff, who not only demonstrate profound expertise but also exude genuine warmth and professionalism. A must-have for anyone seeking a sublime lounging experience!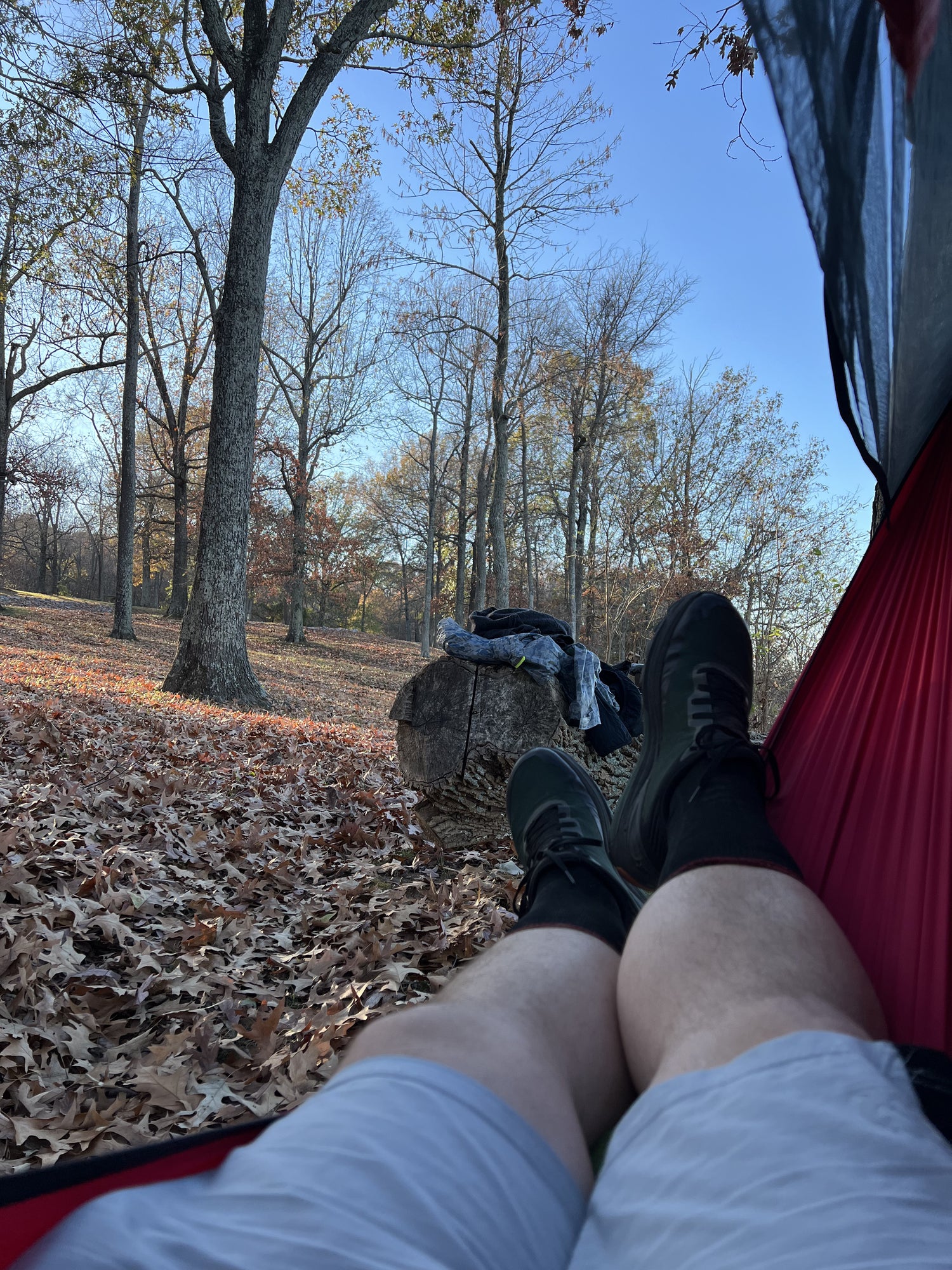 John K.
I've had my Darien since 2019, and it has been my go to on every trip. From the integrated bug net to the ease of setup, this thing is a champ. Even customizing my hammock with ridgeline organizers and other items has been really easy, and the folks at Dream Hammock have always been available to help when needed. From customization to comfort, I'm a HUGE fan of my Darien.
Danielle P.
A few years ago I wanted to upgrade from my DIY hammock and some friends recommended Dream Hammock.  Now I have my Sparrow and I LOVE this thing!  It's fully customizable.  I chose a fun print to help it stand out amongst others in the woods and chose a bunch of add-ons to keep everything organized as well as a bug net and overcover, both being completely removable.  I'm a larger gal so I wanted to be sure it would hold me without question and all the extra gear needed for winter hangs.  I reached out to the staff at Dream Hammock with my concerns and with their extensive knowledge, we came up with the perfect fabric to fit my needs.  They are truly wonderful and everything they send out has definitely been made with love.
Andrew M.
I have owned my Dream Hammock Darien now for several years and I have used it for everything from lounging in the back yard and park to overnight backpacking trips. Recently I took it on a 7 day backpacking trip on the Foothills Trail in NC/SC and spent the night before and after the hike in a campground ( 9 nights total). The hammock really shined! It was so nice to have a light weight comfortable hammock as part of my shelter system especially rainy nights. The Darien checks all the boxes on what I look for in a backpacking hammock. It is light weight, has a bug net, and is extremely comfortable. A good nights sleep after a long day of hiking is very important particularly when you are on multiday trips. Thanks Dream Hammock
That's all folks
Consider sharing your experience by submitting your own testimonial, or posting your experience on Facebook or Instagram. Remember to tag us!